Highest Quality Asphalt
Paving In Longmont CO
Experienced, licensed and insured, professional asphalt paving in Longmont serving all of Northern Denver Colorado
Looking For An Experienced & Friendly Longmont Asphalt Paving Company?

We Are BlackTop Plus
A Local Asphalt Paving Contractor In Longmont, CO
We Pave It All!
Here's A Small Sample Of Our Asphalt Paving Services In Longmont, CO...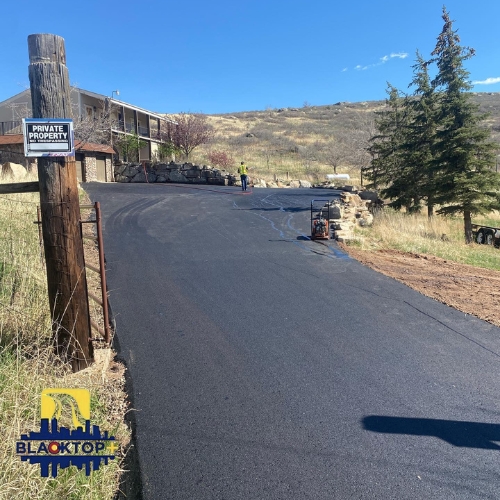 If you need professional asphalt driveway installation, Blacktop Plus has got you covered. With decades of experience installing asphalt paving, we can help with repairing or installing, a high-quality, long-lasting driveway on your property.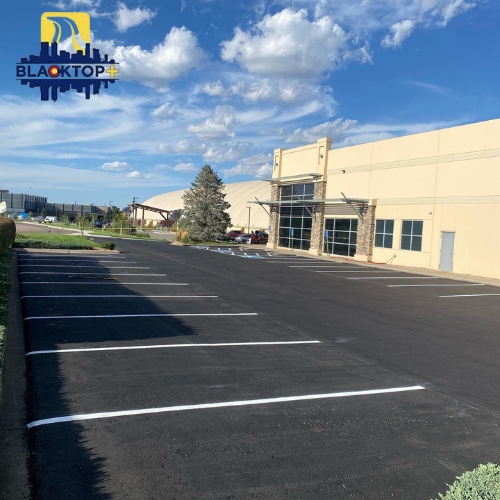 If your local business has its parking lot worn out and beaten down over the years, we can help get it fixed or replaced. We have all the equipment to handle any size paving project.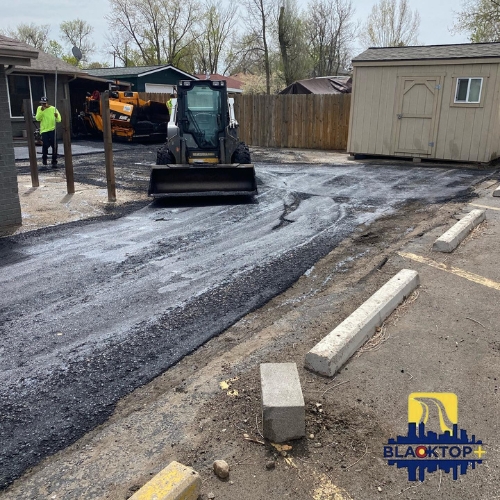 Heavy rain and snow here in Longmont can do a number on asphalt. Cracks can quickly get out of control and holes start to get bigger. We can help with all types of asphalt repairs.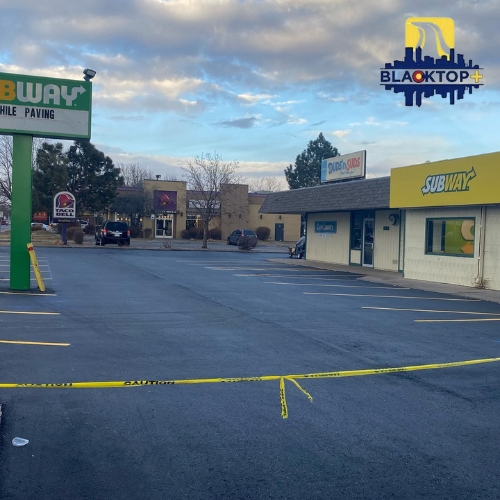 We help educate our customers in adding sealcoating to their asphalt driveways and parking lots to make them last as long as possible. We use only the highest quality sealing with all of our sealcoating and have years of experience applying it correctly.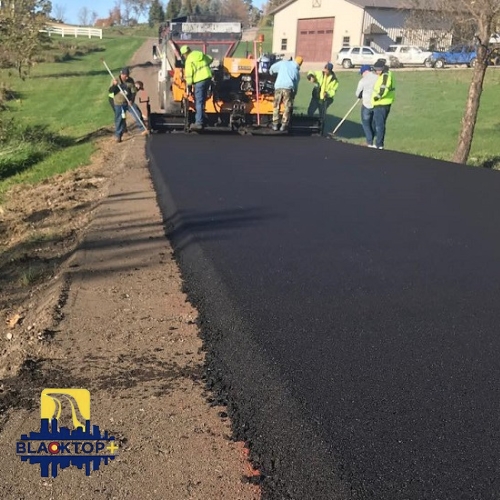 Blacktop Plus is the go-to choice for all your road work needs. Our team of skilled professionals has the expertise to handle a wide range of services, from minor patching and repairs to complete tear-outs and replacements. Whether the job is big or small, we are ready to take it on and we are committed to providing timely, high-quality road work services.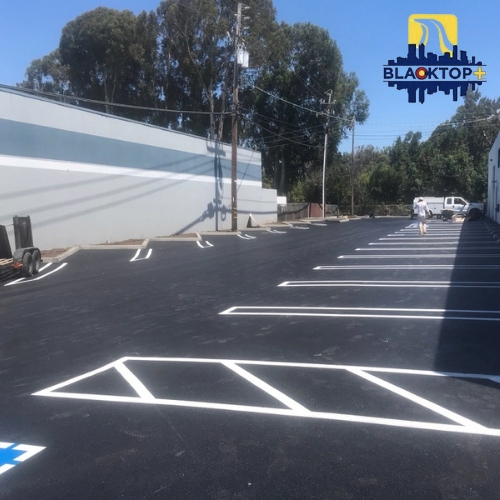 Blacktop Plus offers street striping. We have the equipment to mark your paving with handicap signs, crosswalk markings, parking strips, and all other types of street markings.
What Makes Us Different From Other Asphalt Paving Companies In Longmont, CO?
Blacktop Plus is the perfect choice for anyone looking for durable and long-lasting asphalt paving in Longmont, Colorado. We have a wealth of experience in the industry and a proven track record of delivering exceptional paving services. Our team of experts knows everything there is to know about asphalt maintenance and installation, making us the best option among other contractors in Longmont, Colorado. With us, your property will look charming and well-maintained.
What are the steps your customer will go through once they get started with you?
See What Our Recent Customers Have Said About Our Paving Services
These folks are good. They said what they would do and then did what they said without exception…including scheduling and cleaning up when they were done. Very good to work with. I would certainly recommend them to others
Kayla Vidaurri
2022-11-09
Black Top gave a great price and did an excellent job! They were professional and friendly. We had to work around tenants schedules and they communicated and coordinated all of this for us! We will definitely reach out to them for other projects. Thank you Black Top!
We have dealt with three other paving companies in the past years and I must say, Black Top Plus has been far better than the others. They have competitive pricing, do EXCELENT work and the crew was great. We had four different black top scenarios and each of them were handled professionally. I highly recommend this company for any of your pavement needs. SunnySlope Acres, South Namaqua Rd. come and see their beautiful work. L. Rice
Stephanie Montana
2022-09-15
This company was amazing at doing our parking lot. They were able to get it done earlier than expected. Very good at communicating and the price was good! Would use them again in the future!!
office manager
2022-08-09
I would recommend this company to everyone.. They were very professional and friendly. There prompt service and fair prices make them a joy to work with.
These owner partners are the real deal. They provide a quality work product, professional and back it up with a two year warranty. They completed a 5000 sq ft + driveway for us and I think we will be pleased for a very long time.
Was able to make an appointment with in a week, however it snowed in June! So they quickly rescheduled for us. they did a very nice job and it looks awesome! kept us informed along the way. Would use them again!
Heather Bonacasa
2022-06-13
BlackTop Plus did an outstanding job on the parking lot of our store, so great that we had them do the back of our store as well. We can now drive back there with ease. The quality of work was exceptional and I would highly recommend using them for all of your black top needs.
Blacktop plus did fantastic work on our driveway. The quality work was outstanding and 20% less than competitors. I was very happy with their work and would highly recommend
Get A FREE Asphalt Paving Estimate
Fill out the quick form below to schedule a no-pressure, no-obligation quote
with our friendly Longmont asphalt paving today.
Need to contact us right away? Call Us: (720) 928-3324
or simply fill out the below.
If you want top-notch asphalt paving services in Longmont at affordable prices, Blacktop Plus is the right choice for you. Don't hesitate to contact us for a free estimate.